HUNTSVILLE – The good times start rolling this Friday, February 3, when the fourth annual Mardi Gras at MidCity kicks off a three-week festival celebration. Les bon temps will keep on rolling though Fat Tuesday, Feb 21, culminating in a musical performance by New Orleans funk band, Flow Tribe.
Presented and hosted by MidCity developer, Huntsville's RCP Companies who partnered with Octo Hospitality to bring decades of Mardi Gras tradition and experience to the MidCity District, Mardi Gras at MidCity "doubloons" down on more food, more drinks, and more music and entertainment than ever before.
Fais-do-do to musical performances and entertainment throughout the festival by the Blackwater Brass Band, the Young Fellaz Brass Band, Brass-a-holics, the Huntsville Drumline, The Cotton Candies, Funk You, Admiral Phunk and Majesty Divines Mardi Gras Drag Brunch.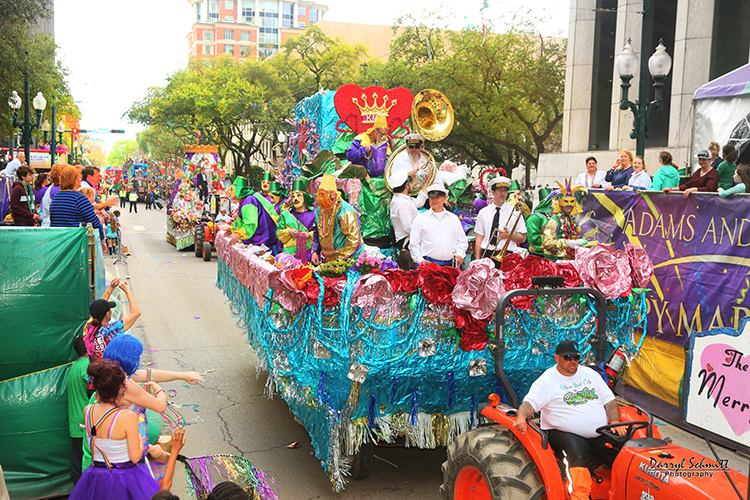 VIP pergolas and igloos are available for rent where you can enjoy the "Holy Trinity" of good Cajun cooking – onions, peppers and celery – with authentic creole cuisine all month.
Manny Randazzo King Cakes, paired with popular cocktails such as Hurricanes and Cyclones, created with Pat O'Brien's original recipes will be served in specialty Mardi Gras souvenir cups.
On Fat Tuesday weekend, there will be a traditional Breaux Bridge crawfish boil, the MidCity Paw Parade, a brass brunch with the Soul Brass Band, and appearances by authentic Mardi Gras Indians from New Orleans.
"Music and culture have a way to deeply connect a community and inspire the soul," said RCP co-founder Max Grelier. "What we are doing at MidCity District is less about building a physical place and more about building an authentic community mindset.
"It's known that music and culture matter, but when it comes from the right place in the right way it can be a powerful force for good and allow us to celebrate our humanity together with this Mardi Gras celebration."
The annual pop-up style celebration draws thousands of people to Huntsville and gives locals the real deal when it comes to the Mardi Gras experience.
"With 50 years of New Orleanian family roots, I'm honored to continue bringing that culture and tradition to Huntsville for 'Mardi Gras at MidCity' for the fourth year," said Octo Hospitality Co-founder Jamie Munoz. "If I can't be home for Mardi Gras then I want to bring that authentic atmosphere to The Camp to share the music, food and fellowship that define the celebration with thousands of our friends."