AUBURN – Auburn University and the Army have signed a 10-year agreement to provide natural resource management services to eight military bases across the Southeast, including Redstone Arsenal in Huntsville.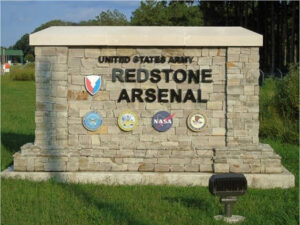 The other bases are Fort Rucker in Alabama; Forts Benning, Gordon, and Stewart in Georgia; Fort Polk in Louisiana; Fort Bragg in North Carolina and Fort Jackson in South Carolina.
The renewable Intergovernmental Service Agreement is the first of its kind in the nation to include eight military bases.
"To implement the agreement, Dr. Vini Nathan, Auburn University's interim provost, has approved the establishment of the Center for Natural Resource Management on Military Lands in the College of Forestry, Wildlife and Environment," said Janaki Alavalapati, dean of the college.
The center will provide expertise and technical resources to perform services ranging from forest management and threatened and endangered species surveys, to surface water delineations and climate change vulnerability assessments. The center will also provide technical GIS and database support tools to manage the Army bases' vast natural resources.
"The agreement will ensure the government's management and diverse uses of the Army's 1-plus million acres of military lands within these bases are sustained in order to accomplish the Army mission into the future," said William G. Kidd, director of G4 Facilities and Logistics, Installation Management Command of the Army.
"The partnership was designed to expand to include opportunities for research and student learning as the university builds its administrative infrastructure and service capacities," said Daowei Zhang, Alumni and George Peake Jr. Professor and associate dean of research in the College of Forestry, Wildlife and Environment, who will coordinate the services with the military.