MELBOURNE — If the name Ben Shelton has a familiar ring to area tennis fans, there is a reason.
The 20-year-old who has reached the quarterfinals of the Australian Open is the son of Huntsville native Bryan Shelton, a Randolph School alum and now tennis coach at the University of Florida.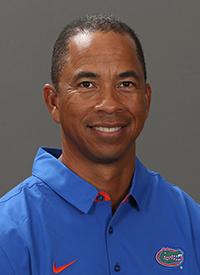 This is Ben's first major (and first time playing overseas) and he is the the first American in 20 years to reach a major quarterfinal before turning 21. Andy Roddick was the most recent in 2003 at Wimbledon.
He is also the defending NCAA singles champion and, when he beat fifth-ranked Casper Ruud in Cincinnati, Shelton became the youngest American to beat a Top 5 opponent since Roddick in 2001.
Ben, ranked No. 89, is in action tonight when he faces fellow American and 35th-ranked Tommy Paul of New Jersey. Their matchup (at 9:30 Central on ESPN2 and ESPN+) will be the first Grand Slam quarterfinal between two American men since 2007, when Roddick beat Mardy Fish in the Australian Open.
Bryan Shelton, who played collegiately at Georgia Tech, made history in 2021 when the Gators won the NCAA men's championship. Coupled with his 2007 title with the Georgia Tech women, Shelton is the only head coach to win an NCAA Division I title in men's and women's tennis.