HUNTSVILLE — There was a grand reopening today at Huntsville's John Hunt Park.
The popular children's facility  Kids Space has reopened after an extensive renovation.
"We celebrate the grand reopening of a much beloved Kids Space," said Mayor Tommy Battle at the ribbon-cutting ceremony. The grand reopening was combined with the grand opening of the adjacent Get-A-Way Skatepark.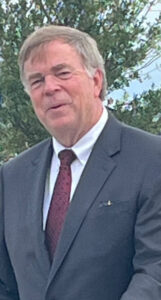 "These public projects have exceeded all our expectations," Battle said. "While they may dramatically differ in function, both were conceived, created and financially made possible by passionate people who believed in them and worked for them.
"Through these public-private partnerships, generations of young people will have world-class spaces to play."
The original Kids Space was built nearly 28 years ago through a volunteer effort. It served generations of children, but time took its toll on the wooden design until repairs were no longer feasible. Another issue was accessibility.
"The new Kids Space is designed for children of all ages and abilities to enjoy," said Parks & Recreation Director James Gossett. "The open layout and special surfacing allow easy movement from one area to another, the equipment is inclusive and fun, and the fencing adds an additional layer of safety."
The playground is a celebration of Huntsville's past, present and future. Three themed areas offer endless opportunities for imaginations to soar from "Early Huntsville" to the "Space Race" and "Future Exploration." Some special features include a play cabin, sky bridge, ropes course and embankment slide. A memorial made of donor bricks saved from the original site will open at a later date.
"Parks & Recreation is in the business of play," Gossett said. "We believe Kids Space sets a new standard of play."
Together, the playground and skatepark cover nearly five acres at John Hunt Park at a combined construction cost of $6.8 million. The contractors were Miller & Miller, Outdoor Solutions and Schoel Engineering.
Both facilities include ample parking, landscaping, shade installations, seating and water stations. The restroom facility also received a complete renovation.