HUNTSVILLE — The Alabama Legislative Update started more like a pep rally Monday when House Speaker Nathaniel Ledbetter took the microphone.
"Man, I gotta tell you, you folks have it going on in Madison County and North Alabama," said Ledbetter (R-Rainsville) to a hail of applause. "We have a lot to be proud of in Alabama. Our state is growing economically at a pace like I have never seen in my lifetime."
The Huntsville/Madison County Chamber hosted the annual event at the Jackson Center in Cummings Research Park. Ledbetter was joined by State Sens. Arthur Orr and Clay Scofield; House Minority Leader Anthony Daniels and State Rep. Rex Reynolds gave their outlook on current and upcoming legislation that affects all Alabamians.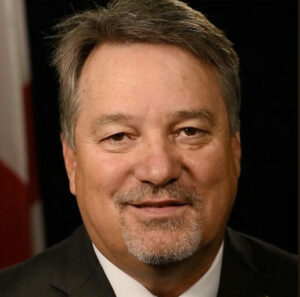 Ledbetter kicked things off talking about North Alabama infrastructure, Space Command, mental health initiatives, and training a workforce.
He said Alabama has brought in more than $45 billion worth of investment and 65,000 jobs in the last few years. Over 10% of the state's GDP comes from Redstone Arsenal here in Huntsville.
Ledbetter commended Huntsville Mayor Tommy Battle and Madison Mayor Paul Finley for their leadership in working with the state to ensure there is infrastructure that keeps up with the growth, which he believes is their biggest challenge.
He spoke positively about one of the most anticipated decisions to come down the chain of command and one that has Huntsville on high alert.
"The state of Alabama certainly stands with Huntsville and Madison County when it comes to securing Space Command for Redstone Arsenal. What a big deal that will be!" he said to huge applause.
Switching to the serious subject of mental health, Ledbetter said, "One thing we have worked on over the last few years is mental health. It was something we were failing at miserably just a few years ago."
Ledbetter said he introduced the topic at one of Gov. Kay Ivey's weekly roundtables. Since then, six crisis centers have opened up across the state with the first one opening at Wellstone here in Huntsville.
"We are now spending over $70 million on mental health that we were not spending three years ago," he said. "Lives are being changed because of it."
He ended with the need for leaders to think outside the box when it comes to workforce development, quoting Mike Rowe, host of the television show "Dirty Jobs": "Young people today are spending money they don't have on degrees that no longer exist."
"Amen to that," said Ledbetter. "We have to retool how we teach our children and do a better job with our junior college system, to start training young people around seventh to eighth grade in a field where they can be successful."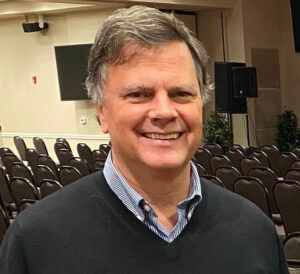 Orr took the podium to thank Battle and those involved with the Alabama School of Cyber Technology & Engineering, a project Orr was intimately involved in bringing to Huntsville.
"We are literally getting calls from around the world and nationally, 'How do I enroll my children at that school?'," Orr said. "We are making a lot of progress and there is a lot more on the horizon."
He also points to two recently passed bills including the 2019 Numeracy Act, which he sponsored after seeing Alabama's disappointing math scores.
"The Numeracy Act makes students accountable for early grade mathematics," Orr said. "It has a retention aspect that says if you can't read by the end of third grade, then that student will be retained and held back."
There are many offramps available to the student to prevent that, however.
He also said there were plans to provide more money and training to school principals like the historic legislation they did for educators.
"I am a firm believer that you get what you pay for and if we try to nickel and dime K-12 education with what we pay them, then we get nickel and dime educators and that is not acceptable," he said.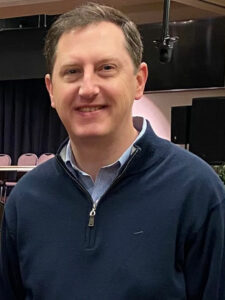 Scofield said he is bullish about Alabama and shared positive statistics to show how Alabama's broadband rollout is proving to be a game changer.
"Alabama really has a tremendous amount of momentum going right now," he said. "Positive growth agendas our number one priority.
"The pandemic highlighted the importance of connectivity, especially when it came to healthcare, education and economic development. High speed internet is a utility and just as important as power and water."
Since 2018, Alabama has invested $64 million in broadband expansion and that has been matched by provider partners who have given $125 million.
"We have incentivized companies to invest and from that we have connected over 62,000 new homes," he said. "And we have committed $85 million to the Last Mile project that will construct a highspeed internet highway that will crisscross Alabama."
Like Ledbetter, Scofield also touted the effectiveness of the Jobs Act.
He said Alabama is projected to see a 173% increase in ROI in 20 years and the legislation has generated more than $17 billion in capital investment and created 34,000 jobs in six years. According to Commerce Department estimates, the average wage in Alabama is $23.69/hour – "36% higher than the average wage anywhere else."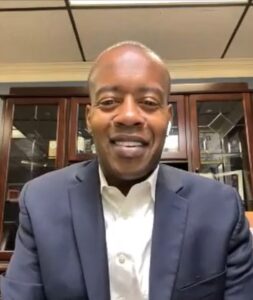 Daniels stepped up to talk about education, describing his view of early childhood education as "cradle to reading".
"In order to be competitive from an economic development standpoint and long-term growth, we must double down on our education system," he said. "We are beginning to take the appropriate steps to put more investment on early childhood education … we are trying to make sure we are making those investments on the front end."
He said rather than focusing on Pre-K, the brain development starts from birth to the age 9 so there is no age too young to learn.
"Education for our young people will give us the dividends we need to be competitive internationally," he said.
There is a waiting list for students trying to get into the pre-K daycare programs and he said that gives him hope they are moving in the right direction toward those programs becoming universal throughout the state.
"There are areas in the state of Alabama particularly those areas that are more outlying and low income areas, don't necessarily have early childhood programs for all the students that are in their particular footprint," Daniels said. "So I think a lot of times when we talk about having quality, to measure quality we have to make certain that access is expanded to those that might not have it."
He agrees Alabama has a strong pre-K program, but feels an even better program is ahead with more investment.
In terms of childcare being a big issue, he said they are looking at credits and opportunities for childcare, and he acknowledged that a lot of businesses in Alabama are talking about having their own on-site early childhood education programs.
Daniels sprung an idea he has been working on in terms of workplace childcare that he said will not only increase productivity but it helps financially as well. He calls it overtime leniency, where anyone working over 40 hours a week will not pay any Alabama state taxes on that amount.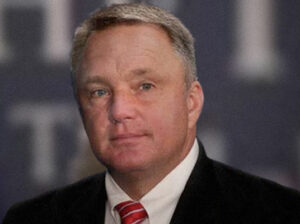 Reynolds took to the stage to talk budget, budget, budget.
"We want to see something in our communities outside broadband and infrastructure," he said. "We want boots on the ground community-based programs that put some dollars back into their communities."
Reynolds said he and Ledbetter sat down with Ivey for an open dialogue on the budget, on the American Rescue Plan known as ARPA and, although they did not agree on everything, they laid their cards on the table.
"We have a $300 million surplus from 2021 and we continue today to see receipts climbing. There are federal dollars mixed into that," he said. "I see some confidence in spending in Alabama and I was criticized by the media for saying this, but we really are very well set, and we are strong going into 2023."