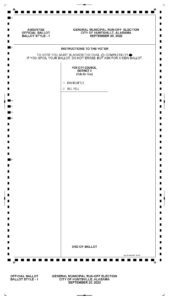 HUNTSVILLE – The polls are open today from 7 a.m. to 7 p.m. in Huntsville for a municipal runoff election for City Council District 2 and Huntsville City School Board District 3.
Only voters in those districts will cast ballots.
Absentee ballots must have been postmarked today and received by noon today to be counted. Voters can also hand-deliver their ballot to an absentee election manager by 5 p.m. today.
Voters who don't know where to vote can enter their name and date of birth at myinfo.alabamavotes.gov/voterview for information.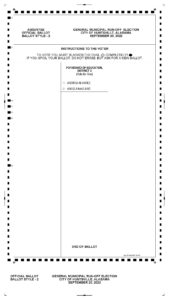 The following candidates will appear on the ballot:
City Council – District 2
Board of Education – District 3
Andrea Alvarez
Angela McClure