Sen. Richard Shelby has served Alabama in the United States Senate for nearly four decades, and his era of public service is soon coming to an end.
With his retirement, we will lose his power of the purse and the influence he wields in the halls of the Senate.
Shelby has been a strong advocate for North Alabama and its most powerful benefactor. His retirement will leave us yearning for the days when our federal funding wishes were Shelby's commands.
What does North Alabama stand to lose with Shelby's departure? In addition to a senator with decades of experience, scores of politically advantageous relationships, and an insider's knowledge of how Washington operates, we stand to lose tens of billions of federal dollars.
As the vice chairman for the powerful Senate Committee for Appropriations as well as the vice chairman for the Defense Subcommittee, he exerts extensive authority over the appropriation of funds for the entire federal government. His position on that Committee has afforded North Alabama unrivaled access to federal funding for countless years. For example, in fiscal year 2022 alone, Shelby secured nearly $26.5 billion for several entities on Redstone Arsenal, including the FBI and NASA, and for the Fish and Wildlife Service, Appalachian Regional Commission, and Little River Canyon National Preserve.
He has sent $2.48 billion over the past decade to the FBI for its expansion to Redstone Arsenal and I suspect he will provide hundreds of millions more on his way out the door.
We have his financial backing for fiscal year 2023, but what happens when he's gone? Who will champion the funding needs of the North Alabama communities and their federal government presence and defense contractor base?
Rep. Robert Aderholt serves on the House Committee on Appropriations and its Defense Subcommittee, but he doesn't hold a position of leadership on it, nor does he represent all of North Alabama. Whoever is elected to replace Shelby will likely not be gifted a seat on the Senate Appropriations Committee and if they are, they will be one of its most junior members.
Even if Sen. Tommy Tuberville were able to secure a spot on the committee in the next Congress, he too would be relegated to the bottom rung of the hierarchy ladder.
Shelby's retirement will leave our communities wanting. Are we prepared for this devastating loss? Will a new congressional benefactor rise to bolster our annual need for hundreds of millions of federal dollars?
I expect it will take decades to replace this political giant in the Senate, but only time will tell.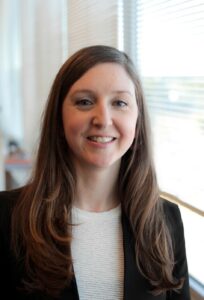 Kerrie Keesee is a recovering DC politico who has found solace in being a newlywed in North Alabama. She lives in South Huntsville with her husband Jared and their dog Prescott.