HUNTSVILLE – While conducting cyber camps where young people could experience hands-on opportunities to learn cyber and systems engineering, someone at Cyber Huntsville asked, "How about a cyber school to help build a cyber workforce in Alabama?"
Huntsville doesn't just talk – it does.
Cyber Huntsville itself was birthed from a cyber initiative set forth by Mayor Tommy Battle more than a decade ago, challenging the city to be a leader in seeking solutions to the nationwide cyber crisis.
So in due form, Cyber Huntsville pitched the idea of an Alabama School of Cyber Technology and Engineering to the state. The concept was passed by the Legislature and signed by Gov. Kay Ivey.
The residential magnet high school is the only school of its kind in the nation: a state-owned public school with no tuition, designed to serve 9th through 12th grades with a focus on cyber technology and engineering.
"We exist to serve the state," said school President Matt Massey. "The idea was to build the school, have the school by recruiting students to the school, and then share it."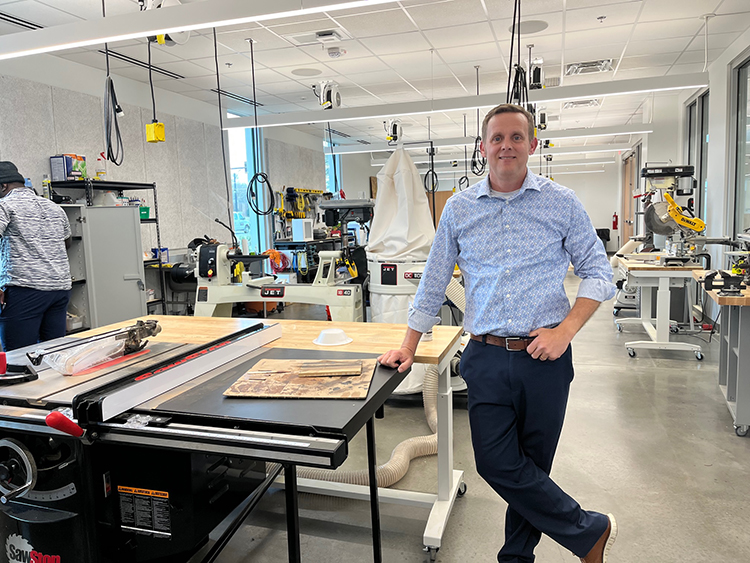 Now with its first set of soon-to-be graduates among 250 students enrolled, with another 100 already accepted for next year, the time has come to share it as mandated in the legislation.
That outreach is coming from an initiative called Advancing Cyber Concepts and Engineering Learning.
Amy Mason, a retired school principal at Huntsville City and Madison County Schools and a National Principal of Distinction, will be the program's director.
ACCEL will spearhead a variety of educator workshops, cyber curriculum implementation, standard-based grading pedagogy, K-12 curriculum support, and training for IT specialists to help in those efforts.
Within the past year, ASCTE offered middle school cyber camps to schools in Jackson, Clarke, and Bullock counties. ACCEL will take these efforts and customize them to meet the needs of schools and districts across Alabama.
Read more about the ACCEL outsourcing here.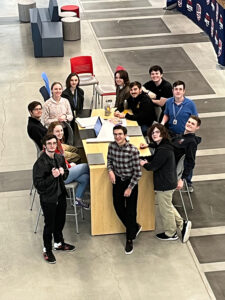 How is ASCTE different from the average high school?
"We try to make the school as much like going to other high schools as we can, but it is very different," Massey said. "Our schedule runs on tri-terms and you receive a diploma when you graduate.
"But we are also like a university in that, even though we are owned by the state, they do not set the standards because we are independent like a university.
"Our classes are named according to 200-, 300-, and 400-level classes like college and our science pathway starts with a core foundation in physics, chemistry, biotechnology, and calculus."
He said students can take other subjects such as Advanced Placement biology or AP environmental science, but they must start with the core.
Also like a university, ASCTE has residential accommodations for 150 students. There are 105 students in the dorms and 135 are expected next year.
Applicants also must live in Alabama.
"We have had families move here from Washington, D.C., California, and Colorado so their kids can qualify," said Massey.
Massey, who had served as superintendent of the Madison County Schools for five years, was the first person the Board of Directors hired.
"I was happy at Madison County – it is a great school system but ASCTE was supported by a combination of a Board, a foundation, state and federal government and industry with the purpose of answering a major talent shortage in the cyber and engineering fields," Massey said. "I looked at it and thought, 'Wow! That would be special.'
There is a rigorous three-step application process, and it is very competitive, Massey said. In fact, some parents say it is harder than applying to a university.
"But it is hard for us, too," Massey admits. "We just selected 100 students for next year and we had to say 'no' to some quality applicants."
Most of the students will immediately go to college. The Board consists of representatives from Alabama A&M, the University of Alabama in Huntsville, the University of Alabama at Birmingham, Auburn, Alabama, South Alabama and Tuskegee University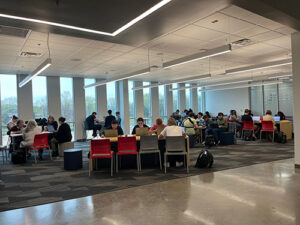 Others are hired right into companies to get started in their career. ASCTE just started internships this week with Raytheon and Alabama Supercomputer Authority.
"Many times, kids put a lot of pressure on themselves to declare a major as early as a freshman in high school," said Massey. "But at ASCTE, they are exposed to so many different industries and education opportunities with cyber a part of all of it.
"We try to help them find the right fit whether they can go on to college or go straight to work by exposing them to all kinds of classes, all kinds of research, and a lot of project-based learning that helps them find a program or college where they fit right in."
He said sometimes a student may take a couple of cyber classes and say, "I am not crazy about cyber, but this engineering thing looks cool."
"They are exposed to all disciplines of engineering including biomedical engineering but they still have to take cyber classes," Massey said.
That is because cyber is part of almost any industry these days he said, including healthcare, engineering, finance, and even automotive.
"You may not know it, but your car can be hacked," he said. "But interestingly, it is not unusual to hear a student show interest in a profession that does not exist yet like, for instance, one student is interested in space law."
Although it is an academic school, ASCTE encourages its students to be competitive.
"Our students don't just sit and get – they have to do stuff," Massey said. "They are required to get involved in either a sport or a club during their first year. We tell them to shut down the laptop, get away from the screen and go do something physical.
"We have a drone racing team, a robotics team, a drama and theatre club, a fishing team, e-sports/gaming, and a music club. We have a service club where students can work on projects around the school, and we also have a literary club."
He said a student can enjoy literature because most of the school's language arts are geared more to technical writing and the engineering side.
Most of the clubs are student-initiated. It requires at least two students and a teacher to sponsor the club. In fact, one of the students' assignments is to draft a proposal for a new club or initiative at the school.
Both of Massey's parents were coaches he said, so he has an acute understanding of how athletics can build character, teach teamwork, encourage leadership and require collaboration.
"We knew early on we wanted an athletic program at ASCTE, but we did not realize how successful it would be in terms of participation," he said. "Our tennis team has over 30 kids, which is a lot for a small school of 250 students. And we have 40 boys playing basketball, and 40 to 50 boys and girls playing on soccer teams, not to mention swimming, track, archery, cross country, volleyball."
How hard is it to build a competitive sports team from the ground up?
"The hardest part is start-up costs," Massey said. "It's difficult because we had no equipment.
"We had enough kids who wanted to form a competitive soccer team, but we didn't have any soccer balls. We had to go buy some.
"And every sport need uniforms. In our case, we had to buy those too and we still only have enough for the current players. As more kids start playing, we will have to buy more. Eventually we will have a full set for every sport."
The kids all pay an activity fee, so the school has a budget, but they also get donations from parents and donors, and the school supplements some of it.
Getting involved is important because it helps create a culture at the school, Massey explained.
ASCTE has an additional 26 acres for expansion, if needed. At the pace the school is headed, that may not be too far off.