FORT LAUDERDALE, Fla. – To be the best, you have to beat the best. And that's the challenge facing the University of Alabama in Huntsville tonight in the 2023 NCAA Division II South Region Championship game.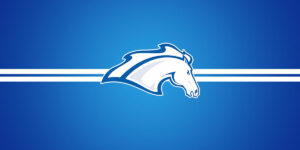 The third-seeded Chargers (27-7) take on No. 1 and unbeaten Nova Southeastern (32-0) at 6 p.m. CT. The winner moves on to the 2023 NCAA Division II Elite Eight at the Ford Center in Evansville, Ind., from March 21-25.
This is the UAH men's basketball program's seventh appearance in the South Regional final, as the Chargers most recently made the region's title game in 2021.
UAH reached tonight's championship game after a win over sixth-seeded Embry-Riddle in the first round and Sunday's win of second-seeded and Gulf South Conference rival West Alabama in the semifinals Sunday.
GSC Player of the Year Chaney Johnson led the Chargers to the 72-56 victory over UWA with a team-high 23 points on 9-of-10 shooting from the floor. The Alabaster native leads UAH with 15.9 points per game and 6.6 rebounds per game.
Overall this season, UAH averages 76.6 points per game, while holding opponents to 69.8 points per contest.
Nova Southeastern enters the regional final after a 105-74 win over fifth-seeded West Georgia in the semifinals on Sunday. The Sharks are led by Will Yoakum and RJ Sunahara with 19.1 points per game apiece, as NSU averages 103.6 points per game. Nova Southeastern's defense hold opponents to a scoring average of 76.2.
UAH is 4-1 all-time against Nova Southeastern, with the Sharks taking the most recent matchup 101-81 on Nov. 5 to open the 2022-23 season. The Chargers and Sharks have never met in the NCAA tournament.