SCOTTSBORO — The Mountain Lakes region of the Yellowhammer State boasts an abundance of natural beauty, serving as a prime location for families and industry to take advantage of everything the area has to offer.
One locality in particular, Scottsboro, the seat of Jackson County, has benefited of late from new investment and growth spurred by local leadership's commitment to fostering a pro-business economic climate.
While Madison County has experienced massive growth in recent years, its neighboring county to the east is positioning itself as a welcoming location for new business as well.
Located as a central hub between Birmingham, Nashville and Atlanta, Scottsboro attracts its fair share of tourism. While the city boasts Alabama retail legend Unclaimed Baggage and numerous go-to barbecue diners, most travelers make the city their destination of preference due to its abundant nature offerings.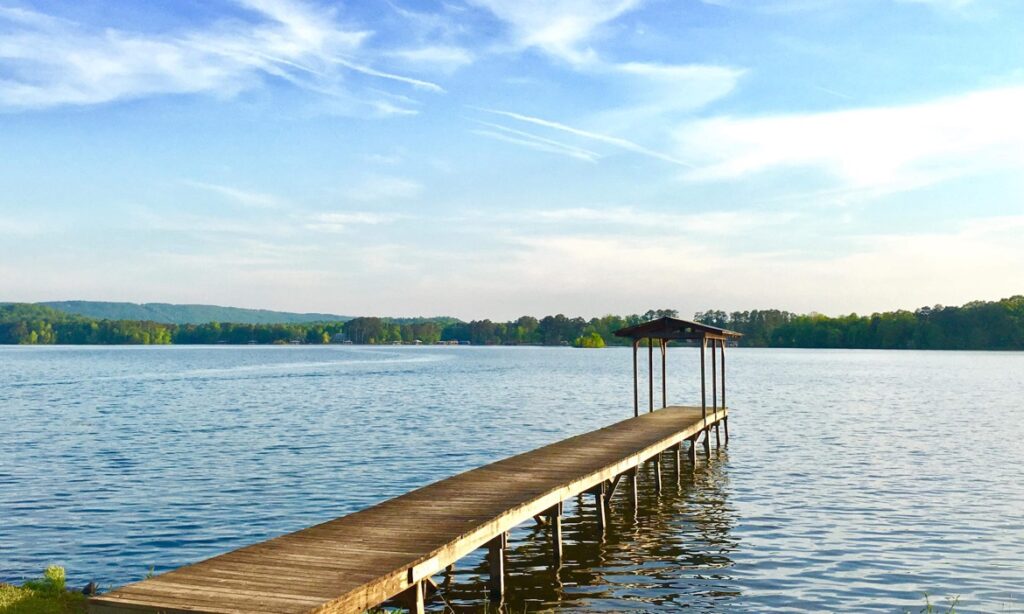 Recently updated statistics show that Jackson County's robust tourism industry, driven by Lake Guntersville and the mountains that surround it, generates over $56.7 million in travel-related expenditures annually for the area.
The blue-collar, rural municipality for years has enjoyed economic activity generated by its robust and highly dedicated small business community.
Since 2018, Scottsboro has touted the designation of being a Main Street Alabama city. The program has brought about collaboration among local stakeholders to forge downtown revitalization and community development.
The imitative, which has ushered coordination between small business and community organizers, has served to spark enthusiasm among younger age groups in Scottsboro to foster a lively and entertaining townscape through beautification.
While maintaining its small-town atmosphere, recent indicators point to Jackson County and the greater Scottsboro area emerging as a prime location for new business.
Under the leadership of Scottsboro Mayor Jim McCamy, a first-time officeholder and former North Alabama congressional aide, the city has gained interest from numerous high-profile chain restaurants and retailers.
Publix, TJ Maxx, Pet Depot, Whataburger and Starbucks already have, or are in the process of, bringing their respective operations to the growing city, with numerous other retailers expressing interest.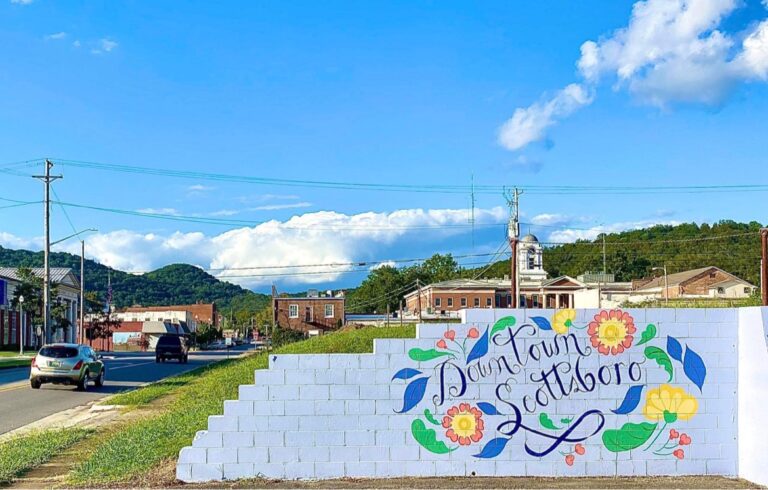 Once thought to be out of the realm of possibility for a city of its magnitude, local leadership's commitment to attracting and recruiting new growth opportunities, along with the area's nearly nonexistent union presence, have made the area's recent success a reality.
According to Rick Roden, long-serving president and CEO of the Mountain Lakes Chamber of Commerce, partnership among local stakeholders had paved the way for new recruitment opportunities for the vibrant area.
"We are so excited to see the retail growth that is happening in our area. We have been partnering with the City of Scottsboro for quite some time trying to recruit new retail and it is paying off," noted Roden in a statement to Yellowhammer News. "We believe this is just the beginning and with the great job the Jackson County Economic Development Authority is doing recruiting new industry and growing our existing industry, we believe the future is bright. We have some great leaders in place who are committed to growth."
State Sen. Steve Livingston (R-Scottsboro), chair of the Senate Fiscal Responsibility and Economic Development Committee, asserted that the area's efficient infrastructure layout made Jackson County a hospitable location for prospective industry.
"North Alabama is seeing unprecedented growth and Jackson County is centrally positioned to capitalize on that growth," Livingston told Yellowhammer News. "With acreage or select sites available, Jackson County is capable of handling most any size industry. Sites have access to four-lane traffic east to west and excellent connectivity to North, South routes. We are served by two class-1 railroads, and have access to the Tennessee River should barge traffic be your mode of transportation."
According to the senator, the county's investment in new workforce development initiatives will serve to meet the needs of industry and make the county well-positioned to thrive in the 21st century economy.
Livingston added, "With a state-of-the-art Career and Innovation Center being constructed by Jackson County Schools and a new Workforce training center being constructed at Northeast Alabama Community College – we are sure to meet the needs of employers in the future! Check out Jackson county where you can work and play!"
Alongside new business locating to the community, the county has seen its fair share of investment from existing industry, which is actively taking advantage of the area's pro-investment environment, according to Jackson County Economic Development president and CEO Nathan Lee.
Silver Eagle Trucking is currently building a warehouse and distribution center at the Scottsboro Industrial Park. The company's capital investment sits at more than $2.2 million, which will create eight new jobs.
The city's industrial park is poised to experience further growth as Wenzel Metal Spinning is purchasing new equipment to streamline operations. The metal fabricator's capital investment will be in excess of $2 million, which will create four new positions.
Two municipalities over from Scottsboro, in the city of Stevenson, paper and packaging creator WestRock is in the middle of a $40 million expansion.
The area's recent economic success has ushered in a reinvigorated sense of optimism and placed Jackson County on the map.
With confidence in abundance and local leadership's dedication to driving investment, the greater Scottsboro area is primed to benefit from expanded growth opportunities in the Tennessee Valley.
(Courtesy of Yellowhammer News)