HUNTSVILLE — Apollo South and the Orion Amphitheater were bathed in winter splendor under a cloudless night sky and that glistening moon over Huntsville with whom we will soon see again face-to-face.
It was opening night at Winter Park and it was a sight to see.
Even though couples and families huddled in private igloos around firepits for drinks and a meal, it was not because it was cold, but because it was a little chilly, and well … fun.
Huntsville's busiest photographer, Jeff White, was snapping photos with what looked like a real Santa. And he was taking pictures with "kids" of all ages because that, too, was fun.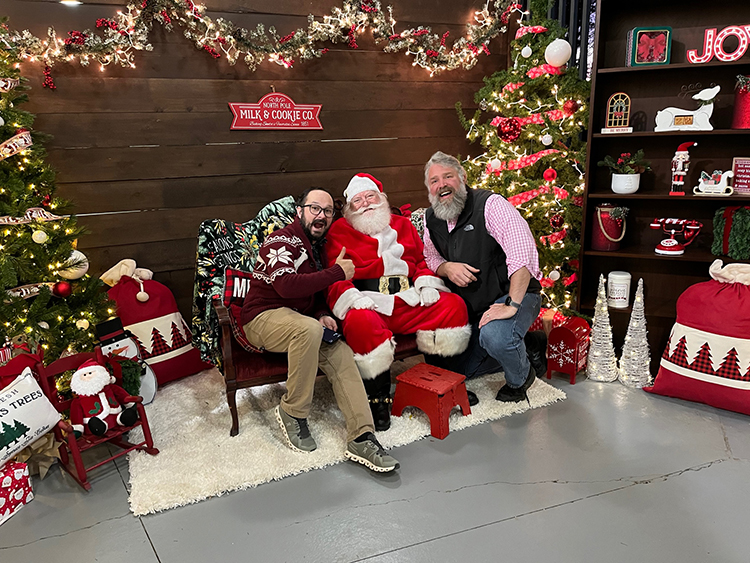 There are at least three food trucks and concessions where you can get beer, sodas and something hot. And Tuesday night, opening night, there were appetizer platters being passed around as Fantasy Playhouse Children's Theater and Academy Carolers roved throughout the venue in Victorian tradition.
Inside the Orion is a winter wonderland ice skating rink with festive music. And if you aren't sure you're good enough to ice skate in public – don't be intimidated. There were no Peggy Flemings in the rink last night.
The Orion was decorated for Christmas all throughout the park and arena, but Winter Park will be around until Jan. 29.
So while the Christmas spirit will last through the season, Winter Park is really about the community enjoying the grandeur of a Huntsville winter under that not-so-distant moon.
Winter Park is open Mondays-Thursdays from 4-9 p.m., Fridays from 11 a.m.- 11 p.m., and Saturdays and Sundays from 11 a.m. – 9 p.m., through Jan. 29.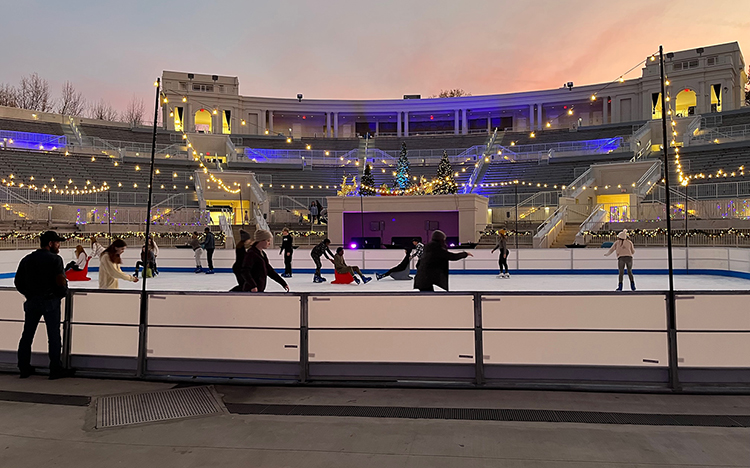 Winter Park is free to enter with additional activities, snacks, and drinks available for purchase.
There are several upcoming special events, and more will be added throughout the season.
Nov. 26 – A Rocket City Bones Christmas
Dec. 3 – Dance Theatre of Huntsville
Dec. 3 – Twickenham Jazz & Swing for the Holidays
Dec. 9 – Arts Huntsville Christkindlmarket featuring music by Alli & Christy
Dec. 10 – Arts Huntsville Christkindlmarket featuring music by Winslow Davis, Alex Banks, and Preston Watts
Dec. 11 – Arts Huntsville Christkindlmarket featuring music by Gabe LaRose, Karmessa, and Micah J
Dec. 17 – Last minute holiday market with a live deejay
See two videos below and enjoy!