Simply stated, we're a nerd city. It's not hard to get people excited about the prospect of something new and strange. We've found no exception for esports either here in the Rocket City.
Esports is a growing industry of competitive sports teams, gamers and fans who have created an industry valued at nearly $1.8 billion. Esports itself is a term that encompasses a wide sector of the gaming market – those who enjoy competing, watching and even simply playing games. Esports also includes some important organizations within this sector, such as arcades, tournament organizers, sponsors, game developers and even the platforms on which esports are viewed.  The live stream platform "Twitch" and ESPN's own dedicated esports channel are two such examples!
Over the last two years, the team at Huntsville Gaming Oasis has been implementing a plan to mold Huntsville into the new esports entertainment hub for the Southeastern United States. This plan includes the future integration of a fully-fledged esports production facility into the beating heart of Huntsville, featuring top-of-the-line gaming PCs, impressive virtual reality equipment, and a layout built for both competition and community.
This facility would unite gaming events, sponsors, teams, and fans under Huntsville in waves over time, as facilities and institutions such as these are few and far between. The nearest similar facility is all the way in Arlington, Texas!
With Huntsville's local teams including UAH and Calhoun esports alongside many high school esports programs, the incredible STEM culture, amazing location and engaging local community, Huntsville and esports are a perfect match.
When talking with local collegiate esports programs, we've boasted Huntsville as the next esports capital of the Southeast, engaging with them by giving a short overview of Huntsville – featuring the rocket that put us on the map and letting them know that STEM culture is truly embraced here, a common desire of all participants in the esports industry.
Our Southeastern Esports League teams end up excited to visit, compete and experience all Huntsville has to offer for themselves. With Huntsville recently being ranked one of the best places to live in the United States as well as embracing modern growth and progress, we feel that creating a local esports experience is one of the next logical steps for the city. We know that esports would be able to coexist within the culture that makes Huntsville, "Huntsville."
Something unique about our residents – unlike all over the rest of the Southeast where SEC football is the only sport on the mind, Huntsville's STEM-heavy populous would be able to seamlessly add esports into their traditional lineup of sports entertainment, enhancing the community by giving them a chance to become involved, learn to play and even compete in our local competitions. With the Southeastern Esports League Season 1 – hosted by Gaming Oasis – just launching on February 2 with nearly 100 Southeastern collegiate programs within its competitive range, our next step is to bring them to Huntsville and continue to develop the market.
The Southeastern Esports Community has been looking for a home for a long time and we truly believe Huntsville is the perfect place. We ought to shoot for the stars (we are the Rocket City, after all!). We'll give esports the home it deserves, Huntsville, Alabama.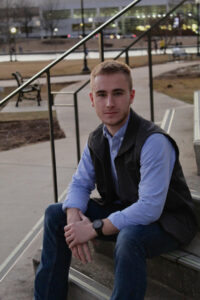 Contributors:
Frederick Wiersig, CEO & President at Huntsville Gaming Oasis
Blake Carlyon, VP of Marketing & Operations at Huntsville Gaming Oasis
Jacob Smith, VP of Esports Development at Huntsville Gaming Oasis
Kyle Durham, Director of Communications at Huntsville Gaming Oasis