HUNTSVILLE – State Sen. Arthur Orr remembered Gov. Kay Ivey's response four years ago when the idea of a state cyber technology and engineering high school was made to her.
"Let's do it," Orr said Ivey told him and local officials and leaders during a visit to the Governor's Office in 2018.
Last Friday, Ivey and Orr led the ribbon-cutting for the Alabama School of Cyber Technology & Engineering on Wynn Drive in Cummings Research Park.
PeggyLee Wright, executive director of the ASCTE Foundation, hosted the event in an  auditorium filled with community and business leaders stepping up to support the one-of-a-kind school.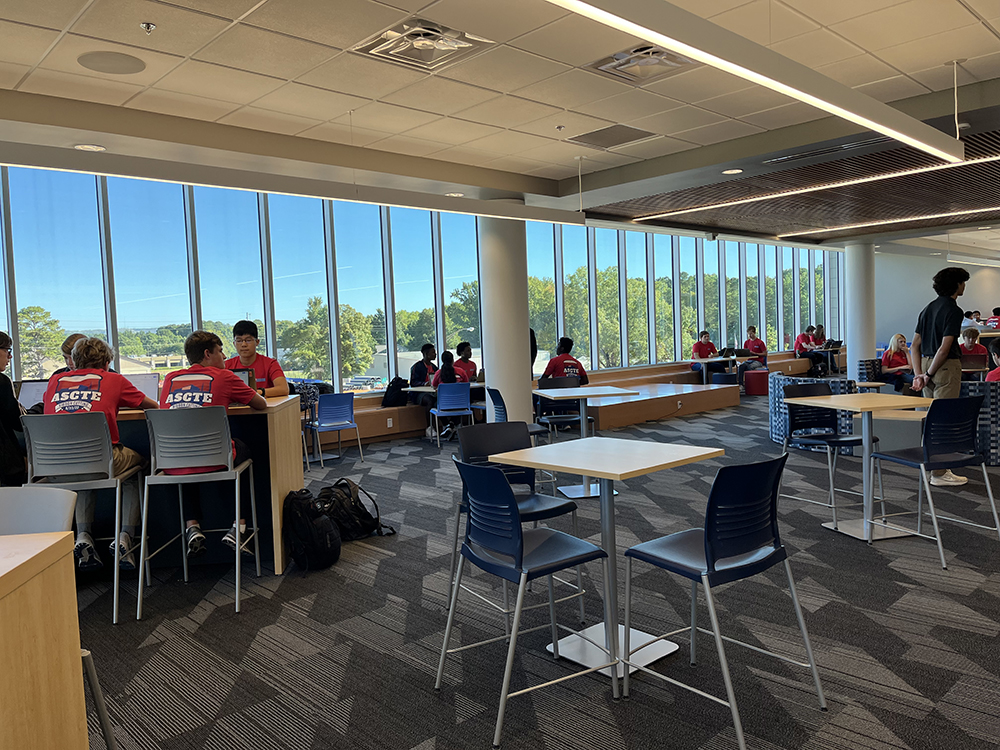 The 26-acre ASCTE campus is the nation's only 9-12 high school focused on the integration of cyber technology and engineering into all academic disciplines. It is also the first public, residential magnet high school in the state in which tuition and housing is free.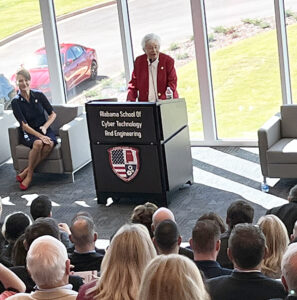 Orr shared what it was like to be part of the team who originally pitched the project to the governor in 2018.
"When we first went to Governor Ivey's office in 2018 and shared with her this vision I remember sitting there with leadership and legislation from the Madison County delegation and the Huntsville community at this very long conference table.
"After reviewing all the information, she looked left. She looked right. Then said, "Well, let's do it!"
The audience broke out in applause as she took to the podium.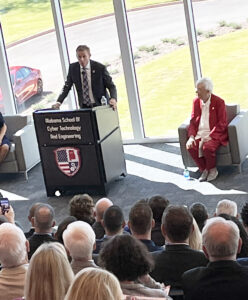 "Wow. This is my second time being in Huntsville this week," she said to cheers. "This is a city that knows no boundaries when it comes to expansion and opportunities.
"The facility before me now stands as a testament to our commitment to being innovative throughout the state of Alabama and the opening of the Alabama School of Cyber Technology and Engineering is the result of multiyear latitudes and endeavors.
"Once again Alabama continues to show the world what we are made of and that we are ready for, and what is yet to come."
Huntsville Mayor Tommy Battle brought the house down in laughter, talking about his initiation to the project.
"When they talk about being a supporter and as one of those who was part of team that put this school together, I hope y'all won't feel badly when you realize most of your team members could never have gotten into this school," he said. "But this is what we do in Huntsville.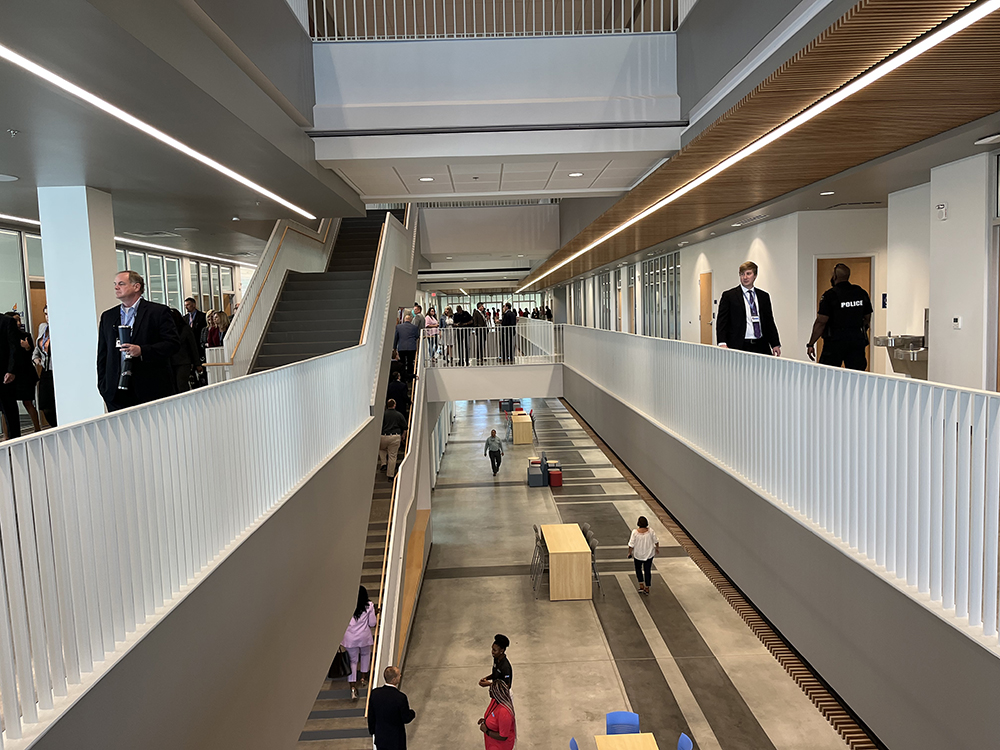 "We live in a community that believes in education and our people believe in building centers of excellence so we can truly be the best we can be.
"Located here in Research Park where there are more engineers per capita than anywhere else in the U.S., that is often a good thing, although sometimes it costs me hours of reviewing PowerPoints and graphs before I completely grasp the idea they are presenting to me," he said again to laughter from the audience. "But the great thing about it is, this school is going to be a job multiplier."
While rather nondescript on the outside, ASCTE's interior is anything but plain.
With 255 students from 61 cities and towns across 31 Alabama counties, the ASCTE campus boasts nearly 130,000 square feet with two distinct and unique buildings designed with collaborative learning spaces, engineering workshops, cyber ranges, an accelerator space, STEM labs, high-tech classrooms, a fitness center, a salon, student common areas, conference space, a 400-seat lecture hall, residential staff apartments, and residential suites for 150 students.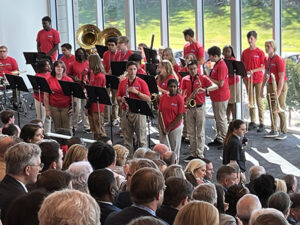 "We are humbled by the incredible momentum that continues to propel ASCTE forward as a national leader, preparing high school students with relevant knowledge that will reinforce our position in defense, security, and intelligence across all industries," said Alicia Ryan, president of the ASCTE Foundation Board and vice chair of the Board of Trustees. "The opening of the new campus is a multiyear collaborative effort between commercial, private, governmental, academic, and nonprofit organizations. As our students walk through this state-of-the-art facility, we are optimistic that they will drive the innovation we so desperately need for a prosperous tomorrow."
Matt Massey, president of ASCTE said the school's mission is to ensure the students achieve high levels of learning, and it does not matter their backgrounds or where they come from.
"In our vision, we are to be a national model working with agencies and stakeholders, industry partners, higher education and other secondary schools and their leadership to show what we are capable of in these emerging fields," he said. "Today is a celebration of that vision becoming reality.
"Our work here is changing the landscape of higher education and industry by producing graduates prepared both in theory and practice."