HUNTSVILLE — When people left the 34th annual Huntsville Classic on Saturday, they left with more than a Martina McBride song stuck in their head – they were part of Huntsville Hospital Foundation's largest and most successful fundraiser.
The record-breaking event will pay for a $1.7 million dual-source cardiac CT scanner for the Huntsville Hospital Heart Center. The equipment will help reduce heart patient diagnostic wait times from two months to an anticipated two weeks.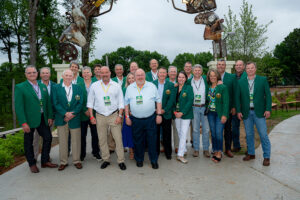 Classic Chairmen Hank Isenberg, president and CEO of IronMountain Solutions, and Bill Roark, CEO of Starfish Holdings, have been patients of the hospital's cardiac care – Isenberg having a triple bypass in 2015 – and chose to give back in this record-breaking way.
More than 4,600 people attended the benefit concert at the Orion Amphitheater. Junction Rhythm opened the show, following the presentation of HHF's traditional Classic green blazer to Isenberg and Roark.
No one was more excited than Isenberg at being presented with the iconic green blazer.
"I got my green jacket tonight!" he said. "Bill and I are 'frequent flyers' in the cardiac section of Huntsville Hospital.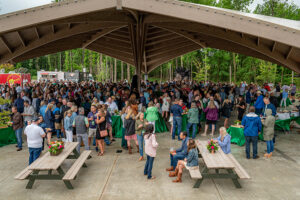 "We chose the Heart Center for our focus. Bill and I worked toward financing a new cardiac imaging machine that will reduce wait times as more people count on Huntsville Hospital for these services.
"Bill and I really believe in Huntsville Hospital and our cardiac care to the extent we doubled the goal from last year so we could acquire a heart CT scanner to reduce backloads.
"Happy to say, Bill and I smashed our goals which will lead to better medical outcomes in the future."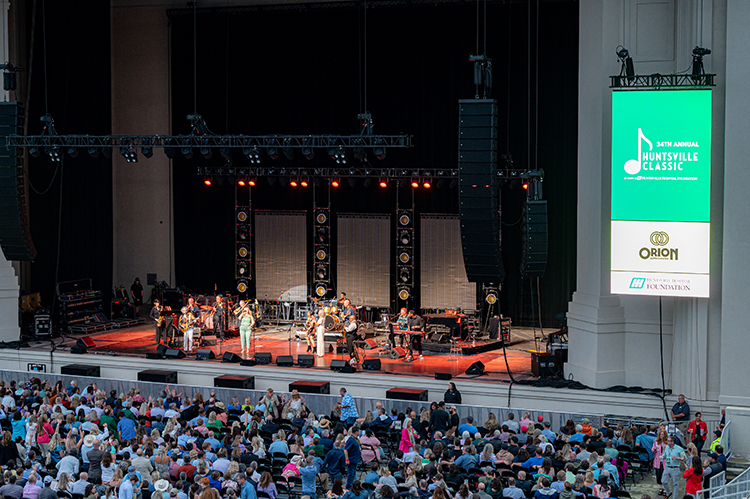 Along with the green jacket, Roark received a plaque inscribed with a poem he wrote. The plaque is outside Room 660 of the cardiac wing.
"Our business community and generous individuals supported this cause and event at unprecedented levels, which is a testament to the need and the importance of exceptional cardiac care," said HHF President Sarah Savage-Jones. "We are blown away by the success of the night and honored to be able to fully fund this high-tech equipment to save more lives at the Heart Center."
Click here to be the first to know about the 2024 Huntsville Classic artist announcement.