I'm a self-professed history nerd, but I knew little about my hometown's wealth of Black history until I decided to write this piece. Being a follower of Huntsville Revisited's Facebook page, I already knew the identity of my main "source" – Huntsville's beloved historian William Hampton. In addition to creating the Huntsville Revisited Facebook page, William is the proprietor of the Huntsville Revisited Museum at the H.C. Blake Art & History Center. He is a walking, talking encyclopedia of Huntsville history.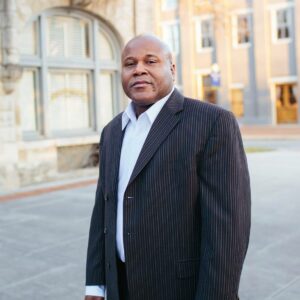 So I asked William to give me some little-known facts about Black history in Huntsville. When I posed the question, he quickly replied "little-known to whom?" I didn't immediately pick up on it, but his good-natured retort intentionally highlighted the inherent conundrum of Black history. William could tell I was bumfuzzled, so he explained further — many people know little of Black history due to the nature of how we record history.
William Hampton maintains that the problem of Black history being "little-known" is rooted in the history of history itself and not necessarily an issue of willful ignorance. A combination of factors, too many to explore in this article, cause Black history to be in the shadows; however, the easiest way to address the issue is to start making the "little-known" history more, well, "known." I hope this article is part of that process.
With that preface, here's what William Hampton shared with me about little-known Black history in Huntsville:
Huntsville had Black City Council members and Black police in the 1800s
Many would assume that Huntsville's first African American city council member would have been elected in the 1960s or later; however, Huntsville had African American city council members a century before the civil rights era.
William Hampton tells me that back in the 1800s, Huntsville was organized into "wards" instead of the "districts" we use today to organize our municipal government. Instead of council members, there were "Aldermen." In 1867, the first Huntsville African Americans registered to vote and helped to elect African American Aldermen as representatives of Huntsville's first and fourth wards.
Towards the end of the 19th century, Jim Crow laws, such as literacy tests, poll taxes and grandfather clauses, were put in place to restrict the Black vote. This caused a prolonged pause for the election of African American local officials in Huntsville (and most of the South).
Huntsville also had an African American police officer in the 19th century. On April 15, 1880, the local press announced that Robert Brandon, an African American, would be joining the Huntsville Police. According to Hampton, Brandon came from a respected family of builders and brick masons. His relatives are responsible for much of the brick masonry work in Twickenham and the Big Spring area.
The Buffalo Soldiers were stationed in Huntsville
Almost everyone has heard Bob Marley's song "Buffalo Soldier." But who were these Buffalo Soldiers? They were African American U.S. cavalry regiments that fought in the American Indian Wars and in the Spanish-American War.
The origin of the nickname "Buffalo Soldiers" is a bit hard to trace. The National Park Service believes the soldiers got their moniker from the Native Americans. The Native Americans thought the troops' fierce nature of fighting reminded them of the revered buffalo.
These troops were stationed in Huntsville in 1898 after fighting in the Spanish-American War.  A good number of you probably know this; however, the way some of the white Huntsvillians treated the Buffalo Soldiers is "little-known." According to William, many white citizens of Huntsville promised financial rewards to anyone willing to kill a Buffalo Soldier.
The scenario became so dire that one of the Buffalo Soldiers wrote a letter to President William McKinley to notify him that white Huntsvillians were shooting the troops down like "dogs in the street." A dark moment in Huntsville's history no doubt, but it's a piece of history that should be known.
MLK's "I Have a Dream" Speech Is Connected to Huntsville
Martin Luther King, Jr. gave a famous speech in D.C. at the Lincoln Memorial on August 28, 1963, where he declared he had a dream; however, more than a year prior, Dr. King gave a very similar speech at Huntsville's Oakwood University. On March 19, 1962, Dr. King declared in Huntsville that he had a dream.
Now, returning to Dr. King's famous Lincoln Memorial speech in 1963, Hampton tells me that Dr. King had prepared notes for the speech, but cast those aside when he felt like he was losing the audience. When King's speechwriter Clarence Jones realized what was happening, he leaned to the person next to him and said "these people out there today don't know it yet, but they're about ready to go to church."
Standing in front of the signer of the Emancipation Proclamation, Dr. King returned to the message in his heart, the message of his "dream" that he had once spoken of in Huntsville.
You can listen to MLK's full Oakwood University speech on YouTube courtesy of Dr. Mervyn A. Warren:
Want to Know More?
There are more pieces of Huntsville's Black history than I can share in one article. For example, the story of how Huntsville became the first Alabama city to integrate a public school deserves its own in-depth examination. So if you want to know more about Black history in Huntsville, go to the Huntsville Revisited Museum at the H.C. Blake Art & History Center. Hear it directly from William Hampton. Make the "little-known" known. I assure you: William will be excited you are making the effort.